The Taste Lab
Where we produce the true Gelateria Vernazza artisan gelato.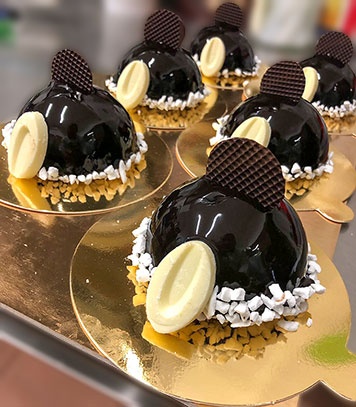 After years of experience and continuous research in the field of natural and healthy ingredients, Gelateria Vernazza has opened its own Taste Lab, a working space conceived for preparing pasta mixes, the base of our artisanal gelato.
We work and personally select the best ingredients in order to serve a finished product of the highest quality, obtained with organic fresh ingredients and by adding natural spices as cinnamon, star anise, cardamom, clove, turmeric, ginger, black pepper, beyond vegetal fibers as inulin and bamboo fibers.
Given this premise, every day we offer our clientele a gelato entirely produced by us, using our own pasta mixes obtained inside our new lab, which is equipped with the most up-to-date technical facilities, specifically the Carpigiani machines, known all over the world for making a top-quality artisan gelato.
For the moment, we can say that our goal is completely achieved, our efforts are repaid: from now on, you can taste what we think is the best Italian artisan gelato, the only one that will make you feel a unique sensation. But our commitment is not over: the team of the Taste Lab is at work in order to surprise our clientele with new, exciting flavours.